Want to catch your breath again?
Pulmonary Rehabilitation & Respiratory Therapy
Pulmonary Rehabilitation has become an important tool to reduce symptoms and complications of chronic lung diseases. NorthStar Medical Specialists offers Bellingham's only comprehensive pulmonary rehabilitation and respiratory therapy services, utilizing respiratory therapists, exercise physiologists, and physicians as a team approach to help patients improve their day-to-day lives.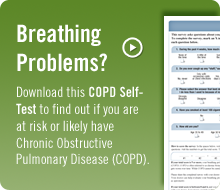 The Role of NorthStar
Our main goal of Pulmonary Rehabilitation is to restore your ability to do the things you enjoy, without getting so short of breath. At NorthStar Medical Specialists we can also help you:
Increase your physical stamina and endurance
Decrease your shortness of breath
Learn more about your disease, medications, and other treatment options
Teach you breathing and energy conservation techniques to reduce and control symptoms
Maintain healthy behaviors such as good nutrition, tobacco cessation and a home exercise program
Train you to minimize complications by avoiding infections and irritants that can worsen your breathing
Cope with feelings of depression and anxiety that often times accompanies a chronic disease.
Pulmonary Rehabilitation Indications
Pulmonary Rehabilitation is designed specifically for those with a chronic lung disease who are experiencing disabling symptoms such as shortness of breath, cough, and/or mucus production. Some examples of chronic lung diseases include:
Chronic Obstructive Pulmonary Disease (COPD)

Emphysema

Chronic Bronchitis

Bronchiectasis

Cystic Fibrosis

Pulmonary Fibrosis
Evaluation
The first step in Pulmonary Rehabilitation is to pinpoint each individual's needs. By obtaining this information, in a thorough evaluation, we can determine appropriate goals for each person and address only what is relevant.
Exercise
Exercise will help your body use oxygen more efficiently, making it easier for you to breathe. Exercise also helps strengthen muscles, and improve your motivation and state of mind. If you are not in good physical condition, or have never exercised, don't worry. We will work with you to develop an exercise program designed specifically for you, that you can follow at home.
Education
In addition to exercise training, we provide tailored education sessions on a one-on-one basis. Our education includes a wide variety of topics including:
Understanding your lung disease
Medications-what they are and how to take them
Understanding and using oxygen therapy
Breathing techniques to control shortness of breath
Diet, nutrition, and weight management
Ongoing Support and Follow Up
Living with a chronic lung disease can cause emotional stresses such as depression, low self-esteem, increased loneliness, and anxiety. If you are experiencing any of these feelings, our social worker can address these issues and offer you support. We also train you on relaxation skills, coping skills, and ways to help reduce your depression and anxiety.
Pulmonary Rehabilitation has proved to benefit many people who have lung disorders. The combination of physical training and behavioral and emotional support help improve your quality of life and your ability to function independently. Talk to your physician about pulmonary rehabilitation and how it can help you or call us at 360-676-1696. Patients with minimal to severe debilitation can benefit. Each individual's goals are tailored to fit their unique individual needs.