Dr. David Lauter, M.D., F.A.C.S
Medical Director, Bariatric Medicine
Dr. Lauter joined the NorthStar Medical Specialists staff as Bariatric Medical Director in 2016.  Dr. Lauter went to undergraduate school at Oberlin College and received his Doctorate of Medicine from University of Rochester in 1986. He completed his general surgery internship at the University of Washington and his general surgery residency at the University of California at San Diego in 1991.
He has practiced surgery in the Pacific Northwest since 1992. During that time his private practice has included general, vascular, surgical oncology, bariatric and minimally invasive laparoscopic and robotic surgery.
In 2012, he closed his private practice to allow time to pursue a number of other interests including overseas humanitarian surgery with Doctors Without Borders/MSF. Since then, he has worked with MSF in the Central African Republic and Democratic Republic of Congo.
"The success of bariatric weight loss ultimately depends upon a patient's commitment to living a healthy lifestyle, which is why it is so important that every patient undergo complete evaluation as well as begin a program grounded in success from the start. This is what NorthStar has always provided and the advantage of a complete and locally based program has to offer."
Cailie Buckingham, RDN, LD, CD
Registered Dietitian/Nutritionist
Cailie has enjoyed helping patients navigate the path to healthy eating for more than a decade.  She attended Montana State University where she received her Bachelor of Science in Food and Nutrition in 2005.  She completed her dietetic internship at the Mayo Clinic School of Health Sciences in 2006. During her career she has gained valuable knowledge and skills working in a variety of specialty areas including weight management and heart healthy nutrition therapy.  Outside of the office, Cailie enjoys trail running, yoga, traveling and being aunt. 
Healthy eating can be simple, but that doesn't mean it's easy.  Cailie is here to assist patients in taking a holistic approach to help make good nutrition a lifelong tradition!
Anna Peters, ARNP
Nurse Practitioner, Bariatric Medicine
Anna was born and raised in San Francisco and is the youngest of three children. After graduating High School in San Francisco, Anna attended nursing school in Hawaii. Anna graduated with her Family Nurse Practitioner degree in 2002. She has practiced in various specialties, and discovered her passion when she found the specialty of Bariatrics.
Anna's career has taken her across the globe where she worked for the Saudi government as a nurse. After completing her graduate degree, Anna had the opportunity to work in conjunction with the US Army to develop and manage a bariatric program in Hawaii. It was at this time that Anna discovered her passion for Bariatrics.
Anna believes losing weight and becoming physically fit is a journey. She desires to help people reach their weight loss goals and maintain optimal health for a lifetime. She finds the element to success is a true commitment to oneself, and having the support of professionals providing guidance through the process is essential. Anna believes its important to show yourself you can lose weight and that your confidence is reborn once you achieve even a five pound weight loss.
Anna has worked at Stanford University and the University of California in surgical weight management. She helped patients reach their preoperative weight loss prior to surgery, and monitored and provided guidance for patients post surgery. She also participated in research studies regarding the positive effects of weight loss. Her most recent experience is in medical weight loss.
Anna loves to travel and experience many cultures. She has found that the immersion into other cultures has broadened her horizons and given her the ability to see things from other cultural perspectives.
In her spare time Anna enjoys socializing with friends and discovering new ways to use herbs and spices in preparing healthy nutritional meals.
Zachary Webb, MD
Medical Director, Sleep Medicine
Dr. Zachary Webb is medical director of sleep medicine at Northstar Medical Specialists and focuses his practice entirely on the management of sleep disorders. He is board certified in neurology and Sleep Medicine. In 2005 he completed his neurology residency and fellowship training and moved to the Bellingham area.
Dr. Webb has an interest in all aspects of sleep medicine. He considers good communication to be vital to diagnosing and treating his patients. "Most sleep problems are treatable. Helping patients understand the cause of their sleep disorder is instrumental in successfully treating the problem."
Dr. Webb's wife is also a physician, who practices pediatrics in Mount Vernon. They moved to this area one year ago because of proximity to the Cascade Mountains and the Pacific Ocean, as well as having family nearby in Seattle. Both he and his wife grew up in the Pacific Northwest and had always hoped to set up their practices in this region. In his free time, Dr. Webb can be found biking, hiking, spending time with his wife, woodworking, and gardening.
Kendra Yale, PA-C
Physician Assistant, Sleep Medicine
Kendra is a certified Physician Assistant (PA-C) practicing full-time in the specialty of Sleep Medicine. She received her Bachelor of Science degree in Health Promotion and Education from the University of Utah in 2009 and her Master's in Physician Assistant Studies from Midwestern University in Glendale, Arizona in 2012. After a couple years without mountains or seasons, she moved to Denver, Colorado and started her career as a PA at the Rocky Mountain MS Center at the University of Colorado where she worked for five years before moving to Bellingham. 
In Washington she has continued to grow her knowledge base in both General Neurology and Internal Medicine, and as of late 2021 enjoys specializing in Sleep Medicine with her colleagues Dr Zachary Webb and Earl Franklin PA-C. 
She is thrilled to be in a specialty of medicine where the diagnoses provide opportunities for positive change and quality of life can be improved. 
Outside of work Kendra can be found outdoors biking, hiking, paddleboarding, skiing, climbing, and taking advantage of all the magic the PNW has to offer. And of course, one or two of her pups are always in tow.
Earl Franklin, PA-C
Physician Assistant, Sleep Medicine
Earl began his medical career as a EMT/Medic in the 1980s. He then became a Registered Nurse and worked as an RN in various positions while obtaining a BS degree in Biochemistry from Cal Poly, San Luis Obispo. He attended Northeastern University in Boston to become a Physician Assistant, graduating in September of 1993. Earl moved to Bellingham in 1994 and worked for 6 years practicing in Asthma and Allergy. He then worked for 15 years at a large multi specialty clinic doing urgent care for Internal and Family Medicine departments.
Earl joined NorthStar Medical Specialists in 2016 to work in the Sleep Medicine Department. "People often underestimate the importance of sleep and how much it can affect their overall health and well being."
Earl enjoys spending time with his family, doing CrossFit, spending time outside working in the yard and hiking, riding motorcycles and playing as well as building guitars.
Sarah Perry, MS, NFPT-CPT
Pulmonary Rehabilitation Specialist
Sarah Perry joined the pulmonology team at NorthStar in January of 2020. After moving to Bellingham in 2013, she decided to pursue exercise as a lifestyle and career. As an avid hiker and someone who appreciates being active, Sarah earned her Personal Trainer Certificate from the National Federation of Professional Trainers in 2017 and graduated from Western Washington University with her Master's Degree in Exercise Science in June 2019. Sarah is passionate about helping people achieve a better quality of life through activity.
Sarah enjoys spending time outdoors with her two dogs: paddle boarding, mountain biking, backpacking, hiking, or really anything that gets them outside and active. She also enjoys reading, traveling, and spending time with family.
Donald Berry, MD
Medical Director, Pulmonary Rehabilitation
Dr. Donald Berry has been practicing Pulmonology since 1984 and is certified with the American Board of Internal Medicine, Pulmonary Medicine. In 1971, he received his BA at Haverford College, Pennsylvania followed by his Doctorate of Medicine in 1979 at the State University of New York at Stony Brook, New York.
Dr. Berry is exceedingly active in the medical community. He is currently the director of the Critical Care Unit and Respiratory Care Department at St. Joseph's Hospital. He directed the St. Joseph's and St. Luke's Hospital Pulmonary Rehabilitation programs before their discontinuation in 1988. His extensive background in Pulmonary Rehabilitation from the University of California, San Diego's renowned training and research center, make his expertise uniquely valuable.
Dr. Berry grew up in New England but has made Whatcom County his home with his wife and children since 1985. In his free time, you might find Dr. Berry golfing, skiing, fly fishing, hiking with his dog or listening to classical music. He also enjoys photography.
Christopher P. Mathews, RT, LRCP
President, CEO
Christopher Mathews is President and CEO of NorthStar Medical Specialists and NorthStar Associates, PLLC. His primary interest in starting the practice was to utilize his experience and background as a Respiratory Therapist to provide care in an outpatient setting serving patients with few options to slow the progression of their disease. Having worked in acute care settings for almost 14 years, he saw patients with chronic lung disease frustrated by their disease and wanted to help them manage their symptoms, improve their quality of life and help prevent recurrent hospitalizations. By providing a safe, evidence based outpatient treatment program Christopher envisioned a way to bridge the gap in care options in Whatcom County through Pulmonary Rehabilitation and outpatient Respiratory Therapy.
Christopher's experience and knowledge in building this program were only further advanced by his ongoing professional interests in Sleep and Bariatric Medicine. Bringing these three medical disciplines together in a complimentary, accessible environment has been the long term vision of the practice.
Alyson Carlyon
Vice President of Operations
Alyson Carlyon is NorthStar's Vice President of Operations. Alyson started as a patient services representative and quickly became an integral part of the NorthStar team. Sixteen years later, Alyson is still very passionate about her job and remains committed to NorthStar's mission of helping those in our community achieve a better quality of life through sincere, individualized care. Alyson oversees daily operations and continually cultivates a culture for staff of support and positivity. At the root of her decision making, training and daily duties is her core value of patient care always coming first.
Outside of the office, Alyson is a true adventurer. She is a competitive OCR athlete, an avid runner and one of the founding members of the Bellingham Distance Project, a local competitive running team.  Alyson loves spending time outdoors with her husband, Joel, and their son Jethro.  You can often find them running, snowboarding, climbing or trekking through the mountains.
Tracy Lahr
Clinical Coordinator
Mckenzie Oliver
Patient Care Technician/CPAP Technician
Paige Pike
Billing Coordinator
Carissa Englert
Patient Services Representative/Billing Specialist
Taelar Genovesi
Front Office Coordinator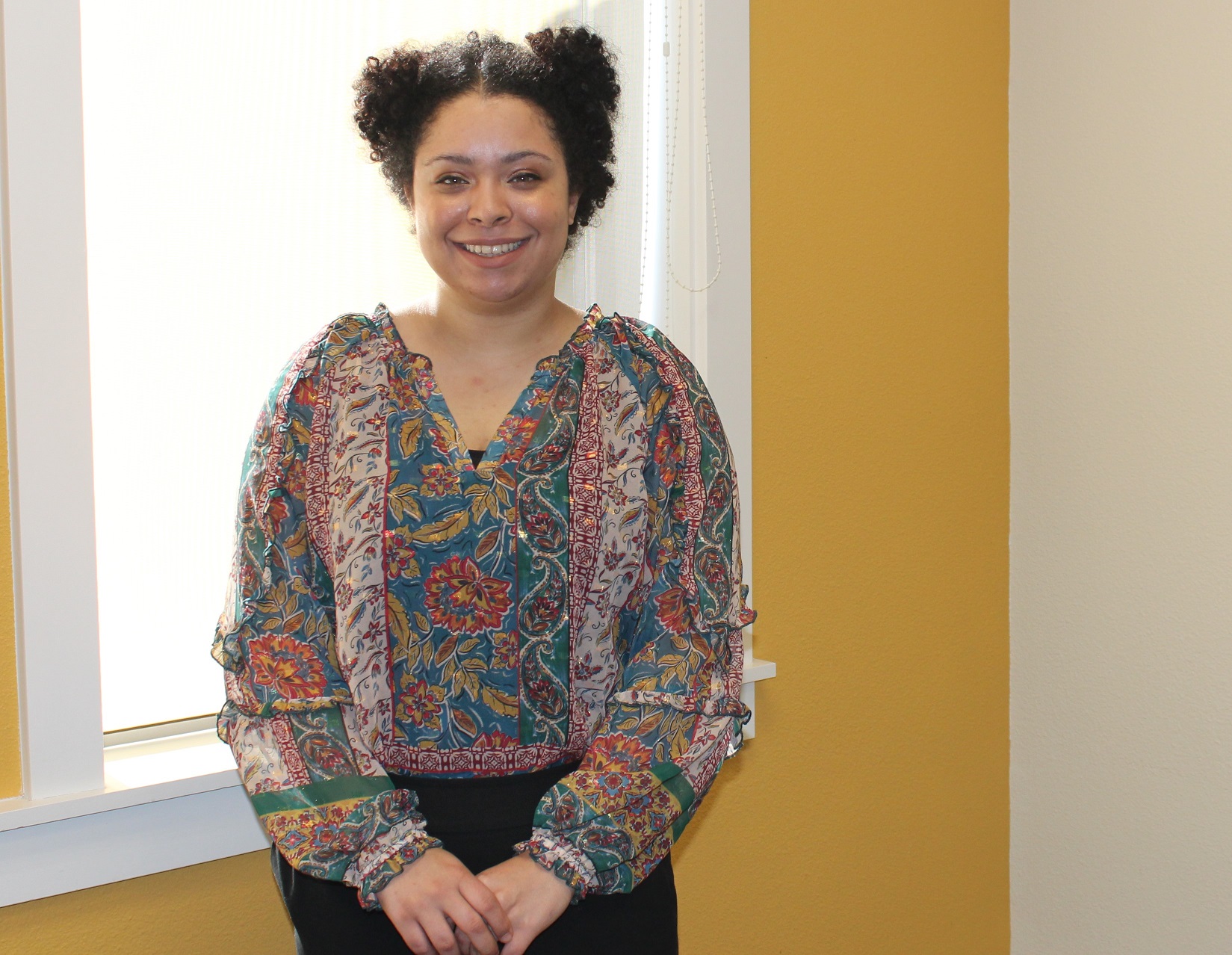 Karima Torres
Patient Services Representative
Lily Chang, MD, FACS
Lily Chang, MD, is a minimally invasive general and bariatric surgeon at Virginia Mason Medical Center in Seattle, WA. She received her medical degree from Tufts University in 1996. Her residency training was at the University of Washington, and she then completed fellowship training in Minimally Invasive Surgery also at University of Washington in 2002. She has been performing bariatric surgery for over 20 years.
At Virginia Mason, Dr. Chang serves as the Program Director for the general surgery residency program as well as the Bariatric Surgery Director for the MBSAQIP-accredited bariatric center of excellence. She also serves on various committees including the Perioperative and Procedural Services Steering Committee and the Credentialing Committee.
 Dr. Chang is dedicated to providing the best possible care for her patients, improving quality, and training the future generation of surgeons.